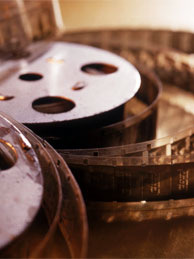 Wednesday, August 18
6 - 9 PM
Samir Selmanovic's Apartment
We'll send address when you RSVP
Faith House's "Kitchen Table" gathers monthly and is "a conversation and coordinating hub for those dedicated to the support and process of Faith House." This month, we're gathering to coordinate volunteers for our September events, share a potluck meal, and watch a movie.  David and Moez picked "The Pursuit of Happyness" and to go along with the movie, the potluck theme is Californian food.
RSVP with any questions or to let us know you want to come and what you'll bring (salad, dish, dessert, beverage, other). Seating is limited in Samir's apartment... so rsvp ASAP.
This is why David and Moez picked this movie in their own words:
"The Pursuit of Happyness" presents the story of a struggling man named Chris Gardner (played by Will Smith), and the challenges that he faces in an increasingly unstable economic climate. This can especially resonate with people who are facing hardship and uncertainty today. The film also expresses the need to take risks, and how essential education is to achieve one's dreams and goals. I recall a quote, "To try is to risk failure. But risk must be taken because the greatest hazard of life is to risk nothing. The person who risks nothing does nothing, has nothing, is nothing. He may avoid suffering and sorrow, but he simply cannot learn, feel, change, grow, live, and love."
In a larger scope, this film will show us to never give up when confronted with problems or setbacks. It is no easy task to show in the post 9/11 world how a religion like Islam can promote peace and understanding unless interfaith institutions like ours come together to build bridges and promote the development where Islam and other faiths can routinely be associated with pluralism. The vision of Samir Selmanovic, the founder of Faith House Manhattan, is to help facilitate mutual religious understanding and cooperation through "experiencing the other." The following advice from the film is necessary in pursuing this challenging course of action: "Don't ever let anyone tell you you can't do something...You got a dream, you gotta protect it...If you want something, go get it."